We want to build a better tomorrow, creating value for society and for our company. Progress offers multiple opportunities but poses important challenges such as the reduction of carbon emissions, the depletion of natural resources and the production of waste.
"Cementir's growth path, which began in 2001 and led us to today's important achievements, shall be inspired more and more by the principles of sustainability and respect for the environment. This is driven by our sensitivity, our culture, our employees, our investors and the communities in which we operate. Among the many challenges we face, sustainable growth is one of the most difficult".
Francesco Caltagirone Jr. Chairman and CEO of Cementir Group
The Group set 25 Sustainability Targets covering the priority areas for Cementir. Such targets are related to Cementir effort to adopt all necessary measures and the most innovative technological solutions to:
minimise the impact of its business on the environment;
create a healthy, safe and inclusive work environment;
respect human rights and
create a constructive and transparent relationship with local communities and business partners.
The 25 Sustainability Targets are aligned with the following Sustainable Development Goals (SDGs) set by the United Nations General Assembly: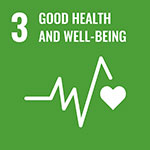 Safety comes first. The implementation and maintenance of effective and efficient management systems for accident prevention is one of the key health and safety objectives at Group level. During 2020, all certified cement production plants completed the migration process to the ISO 45001 standard and were found to be in full compliance with the standard. At the end of 2020, certified cement plants accounted for 73% of the total. The Group plans to certify all cement production plants by 2022.
In 2019, the Group performed an internal survey "Your Voice" to verify the level of engagement of personnel across the Group. More than 80% of employees have been involved. Following the survey, global, regional and BU level actions plans have been defined and approved by the Global Senior Management Team, to be executed in 2020-2021. In 2020, 50% of the defined actions were implemented.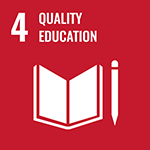 During 2018 we launched Cementir Academy, a training hub that aims to develop and enhance the technical, behavioural and managerial skills of all our employees. In 2020, more than 35,000 hours of training were supplied.
Since 1998 Cementir, through its subsidiary Çimentaş, has provided financial support to the incorporation and the development of the Işıkkent Educational Campus, an important school in the city of Izmir (Turkey) where education is provided at all levels from nursery school to high school. The school countes 770 students.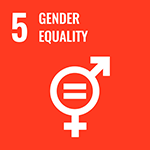 We consider inclusion and diversity as fundamental values of our culture and of our human and professional growth, an enrichment necessary for sustainable development.
We aim to promote diversity also within the Board of Directors.
In 2020, 17% of personnel involved in the Group Talent Programme was female.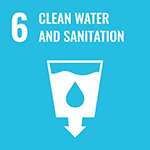 We recycle water used in the production processes and collect rainwater in specific dedicated areas of our plants. In 2020 we recycled 40% of water used in the production of cement compared to 34% in 2019 and 30% in 2018.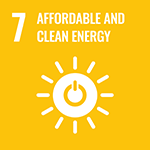 In our cement production process, we fully exploit the potential renewable energy. The Aalborg plant recovers excess heat from cement production to provide district heating to local inhabitants. The recovered thermal energy is used to heat the homes of about 36,000 families. In 2020,  the Aalborg Portland delivered about 1.8 million GJ of energy to the municipality of Aalborg. The annual CO2 savings from this heat recovery system have been estimated at 150,000 tons.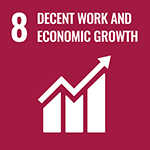 At Cementir group we create economic growth and jobs for local communities.
In the 2021 - 2023 Industrial Plan, we have planned 107 million euros investments in sustainability and digitization, including:
the increase in the use of alternative fuels from the current 40% to 80% in Belgium;
the construction of a new calcination plant aimed at the production of FUTURECEM™. As already mentioned, through FUTURECEM™ technology, the clinker in cement will be partially replaced by limestone and calcined clay. The creation of a plant for the calcination of clay will support the shifting of our product portfolio from tradition Portland cement to low carbon cement (FUTURECEMTM).
the construction of an 8 MW wind farm for Aalborg plant needs;
the expansion of district heating to 50,000 families in Aalborg;
the utilization of natural gas in Aalborg. The switching to natural gas, a fossil fuel with emissions lower than petcoke (estimated reduction of 20% of CO₂), is a transitional solution for Cementir's path to net-zero emissions.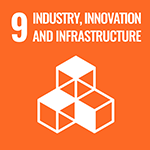 CO2 footprint reduction across the entire value chain through:
new cement types based on FUTURECEMTM technology, developed and patented by Cementir Holding, which enables a reduction of clinker content in cement and consequently a 30% reduction in CO2 emissions;
innovative applications and products, including Ultra-High-Performance Concrete (UHPC), Glass-Fibre Reinforced Concrete (GFRC), magnetic concrete and 3D printing.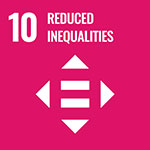 Respect for human rights is a basic tenet of our beliefs and is consistent with our values and goals to be a more economically, socially and environmentally sustainable Group. In 2020, the Human Rights assessment, based on Cementir Code of Ethics, UN Declaration on Human Rights, ILO Conventions and UK Slavery Act was performed on the main legal entities with a coverage of 79% of the Cementir workforce worldwide, involving the following countries: France, Belgium, Denmark, Norway, Turkey, United States, China, Malaysia, Italy and Poland.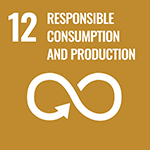 In waste we see resources: we promote a circular economy
we cover 19% of thermal energy needs using alternative fuels instead of non-renewable fossil fuels;
we recycle the 9% of all raw materials used in the production process;
we produce a total of 80,000 tons of fuel from waste and we recycle, through mechanical selection and treatment processes, almost 7,500 tons of materials.
By 2030, we will reduce our direct emissions to less than 500 kg CO₂ per tons of grey cement produced, while for white cement, which is a specialty product with niche applications and markets (0,5% of total worldwide cement production), the plan is to reduce emissions to 800 kg CO₂ per ton of white cement.
Our commitment to a low-carbon economy and to transparency around our environmental impact has been also recognized by CDP, the gold standard of environmental reporting. In December 2020, we achieved "B" rating for climate change. This result puts Cementir amongst the top players in the cement industry and much better than the average company, considering a CDP European and Global average rating of "C".
In April 2021 Cementir signed the commitment letter to set a science-based target through the Science Based Targets initiative (SBTi).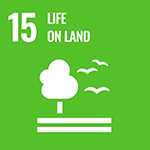 The 95% of quarries used by the Group has a rehabilitation plan in place. Each plan defines the goal and timetables for the reintegration of a quarry into the surrounding landscape. The rehabilitation processes start when the quarry is still in operation, by reclaiming the areas that are no longer used.
In Denmark, the purpose of the rehabilitation plan is to transform the chalk pit into a "Family Lake Park", a recreational area close to Aalborg with a variety of leisure and sporting amenities for the local population.
In Belgium we participate in the Life in Quarries initiative, a project founded by the European Commission to develop biodiversity and the rehabilitation of closed quarries.
In China, our plan has been included in Anhui Province 2018-2025 Green Mine Plans. This project targets to rehabilitate and reintegrate the benches of the quarry not used anymore into the surrounding landscape as well as establishing dust and noise monitoring systems and construction of new surface water drainage systems in and around the quarry site.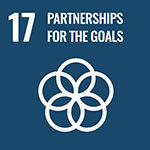 Supporting Denmark in delivering a 70% reduction in greenhouse gases by 2030
Through Aalborg Portland, the Group is involved in the most ambitious CO2 reduction project sponsored by a government. The Managing Director of Aalborg Portland is leading the technical group that will provide to the Danish government the technical forecast of all potential CO2 reductions achievable by energy intensive industry in Denmark and will define the prerequisites (policy, research, innovation, subsidies, etc.) for such reductions.