The Group is present in Egypt through Sinai White Portland Cement a 71.1% owned subsidiary leader in the production and distribution of white cement.
The plant is located on the Sinai peninsula, about 50 km from the port of El Arish. With an annual capacity of 1.1 million tons it is one of the largest white cement plants in the world.
The production is distributed both in the local market and abroad.
Our assets
White cement production capacity
1,100,000 t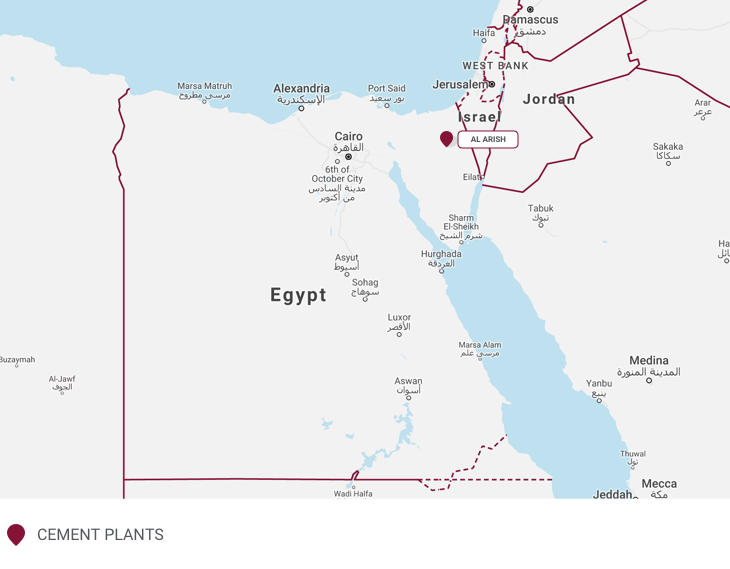 SINAI WHITE PORTLAND CEMENT CO. S.A.E.
604 (A) El Safa Street
New Maadi Cairo
Egypt
Tel: +20 2 754 27 60/1/2/3
www.sinaiwhitecement.com