Cementir Holding operates in Malaysia through Aalborg Portland Malaysia (APM), a company controlled 70% by the Group, with Adelaide Brighton as minority shareholder. APM operates in Malaysia both in the production and distribution of white cement where it is the market leader and in the dry-mix products segment.
The plant is located in Ipoh, the capital of the state of Perak, about 200 km north of Kuala Lumpur and has an annual capacity of approximately 350,000 tons, with large reserves of high quality limestone.
The plant enjoys privileged logistics, being located a few kilometers from the port from which, in addition to the local market, the Group exports to Singapore and throughout South East Asia, up to Japan. The most important export market is Australia where the company exports both clinker and cement and is present with the company Aalborg Portland Australia.
Our assets
White cement production capacity
350,000 t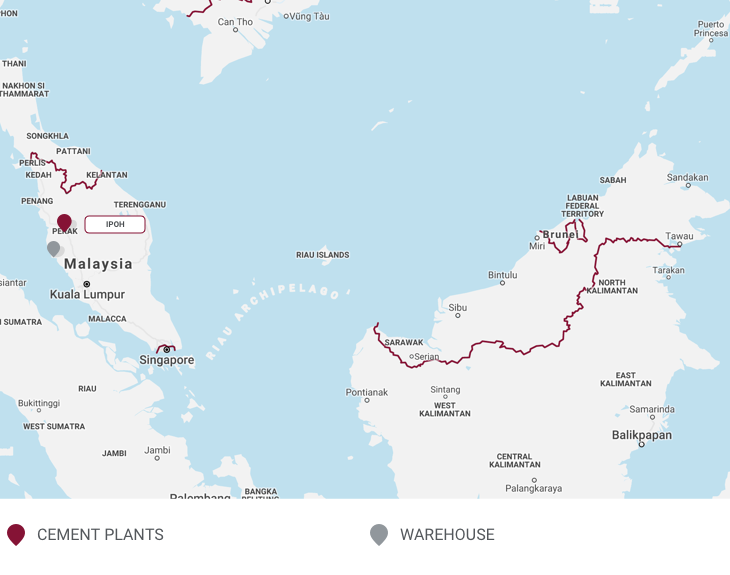 Aalborg Resources Sdn. Bhd.
Lot 75244, Pinji Estate
P.O. Box 428 30750
Ipoh Perak
Malaysia