We offer a complete range of white cement solutions, taking artistic expression to new heights and allowing architects, engineers and contractors the freedom to choose from an unlimited range of colors, textures, shapes, sizes and patterns to accommodate a multitude of applications.
Lehigh White Cement Company operates two white cement plants located in Waco (Texas) and York (Pennsylvania) with combined cement capacity of 280 thousand tons, as well as a wide distribution network throughout the United States and Canada. We stand out as the preferred partner for our customers thanks to superior product quality, our unique range of solutions and an unparalleled service offering.
White Portland Cement is manufactured using the same process as gray Portland cement, with equivalent characteristics of strength, durability and workability. However, in order to achieve its consistently brilliant white color, only specialized raw materials and exacting process parameters must be used. The result is a versatile product that can enhance the beauty and quality of a wide variety of cement-based construction projects.

Many benefits are derived from white cement brightness and reflectivity. Due to its reflective properties, white cement in exterior surfaces can reduce air conditioning costs. When used in interior applications it can decrease the need for artificial lighting.

In addition to supplying a highly versatile, quality product, we support customers and end-users through knowledgeable customer services. We make it our business to work closely with customers, because their success is our success.
Lehigh White Cement Company is part of the Cementir Holding Group, which owns 63.25% of its share capital, whereas Cemex owns the remaining 36.75%.
Lehigh White Cement in numbers
of white cement production since 1890
Distribution Terminals covering all the US
White cement production capacity
About Cementir Holding Group and Global White Cement Leadership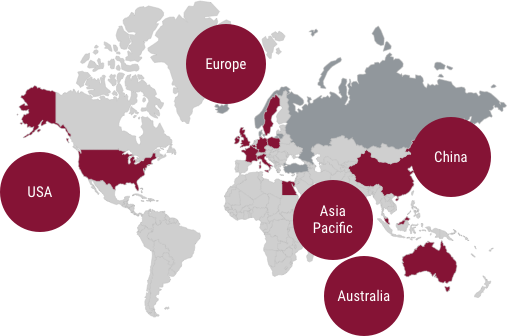 Cementir Holding N.V. is a multinational Group with registered offices in the Netherlands operating in the building materials sector. With operations in 18 countries, production capacity of over 13 million tons between white and grey cement, we sell around 10 million tons of aggregates every year, 5 million cubic meters of ready-mix concrete and we represent a reference point both in the construction of infrastructures as well as in residential and commercial construction.
Cementir is world leaders in white cement with around 25% share of global traded flows and sales in over 70 countries. With its Aalborg White® brand it is the market leader in China, the United States, Western Europe, Australia, Malaysia, Egypt, offering a unique range of services in the industry: from assistance in the design phase, to technical and application support, logistics, warehousing, trading, and after-sales services.
Cementir is also the only producer of cement in Denmark and of concrete in the Scandinavian area, the third largest player in Belgium and among the main international grey cement operators in Turkey. In Belgium it operates one of the largest aggregate quarries in Europe, with 10 million tons extracted each year. In Turkey and the United Kingdom, Cementir is active in the treatment of urban and industrial waste that we use to produce waste-derived fuel for our cement plants.
Cementir is committed to reducing CO2 emissions levels by 30% by 2030, with an investment of 97 million euros in sustainability projects, including: large-scale production of low carbon footprint sustainable products such as FUTURECEM®, which reduces CO2 emissions by 30%; the use of alternative raw materials and fuels, or more sustainable fuels such as natural gas, investments aimed at reducing the consumption of thermal energy and electricity in our plants in Denmark and Belgium.
In July 2021, the Science Based Targets initiative (SBTi) validated Cementir CO2 emission reduction targets, judged to be consistent with the 'well below 2˚C' objective.
Cementir is rated A- for Climate Change by CDP and recognized among the Leaders for Climate Action. It has also achieved a B score for CDP Water Security and is rated for its ESG performance by all major agencies worldwide.
SUSTAINABILITY
We believe that there can be no success without respect for the environment: we are responsible for the communities in which we live and work. It is our task to take care of our heritage while safeguarding the environment and natural resources.
DYNAMISM
We look further to anticipate and seize the best opportunities. Being dynamic and flexible is what makes us unique on the market and allows us to quickly meet our customers' needs.
VALUE OF PEOPLE
We build long-lasting relationships with our employees and stakeholders. We believe it is our responsibility to recognize the merits and abilities of our people and of anyone who works with us.
QUALITY
We are committed to and invest in constantly improving the quality of our products. We look for the efficiency and effectiveness of our processes.
DIVERSITY AND INCLUSION
We consider diversity and inclusion a great resource. We are strongly committed to promoting the added value of cultural diversity. Our values ​​translate into a series of virtuous behaviors that highlight the professionalism and integrity, the availability, respect and collaboration of people both within the Group and in relation to the external context.